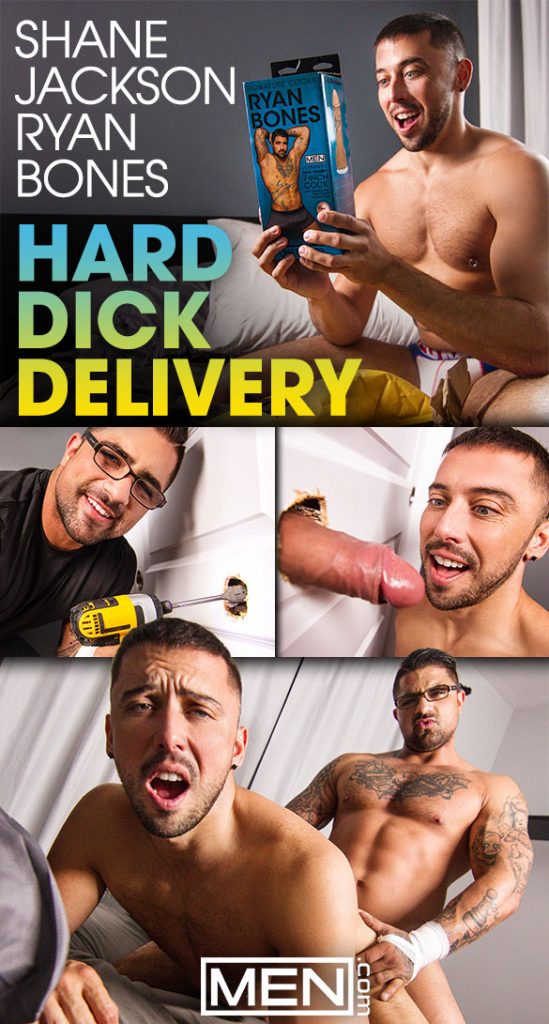 Production year: 2019
Country: USA
Studio: DrillMyHole, MEN
Genre: Bareback, Oral/Anal Sex, Rimming, Hairy, Muscle, Glory Hole, Big Cocks, Masturbation, Cumshots, Tattoos
Duration: 00:32:09
Description: Shane Jackson is so excited to get his new Doc Johnson replica of Ryan Bones' dick in the mail, he doesn't realize it's being hand delivered by Ryan Bones himself.
As Shane eagerly runs inside to unwrap his new toy, Ryan follows him into the house and sneaks into the bedroom. Ryan watches Shane from the corner of the room as he sticks the dildo to the closet door and plays with it. When Shane runs out of the room to answer the phone, Ryan sneaks into the closet and drills a hole in the door, replacing the dildo with his hard cock! Shane returns to continue playing with his new toy and discovers it's even more life-like than he could have dreamed!